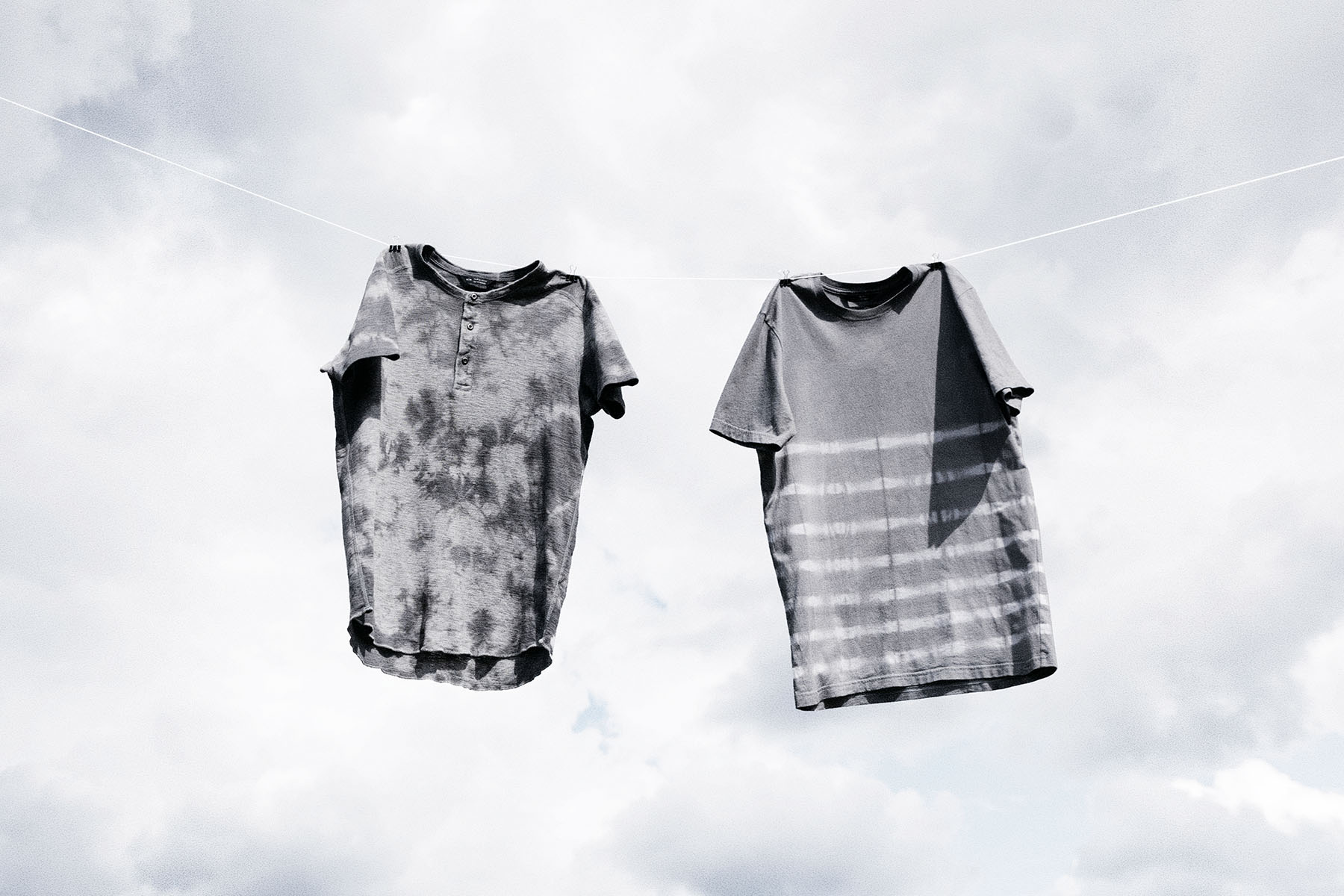 Natural dyes create a unique effect that materializes through a combination of water, elements, and movement.
We've partnered with our friends at Maiwa to produce a limited release of natural dye kits. Each kit contains Myrobalan (Chebula nut) and Ferrous Sulfate (Iron), which react to produce a deep grey hue.
Maiwa designer Sophena Kwon guided us through the dyeing process, demonstrating two techniques in the video below.
Maiwa natural dye kits are free with the purchase of any Original T-shirt or 1×1 Slub top in White or Heather Grey while supplies last.
Add one dye kit to your cart for every top and a discount will be automatically applied.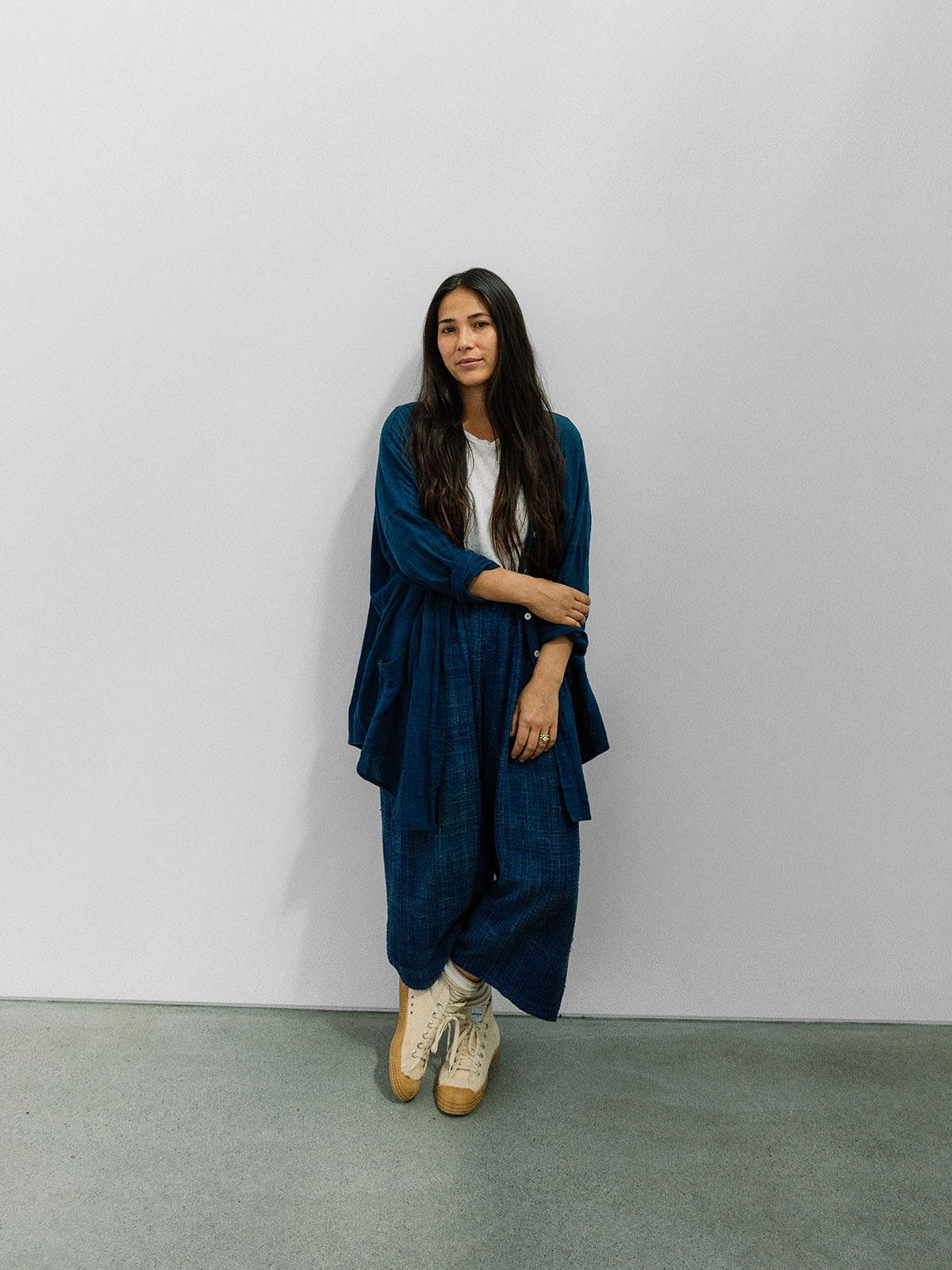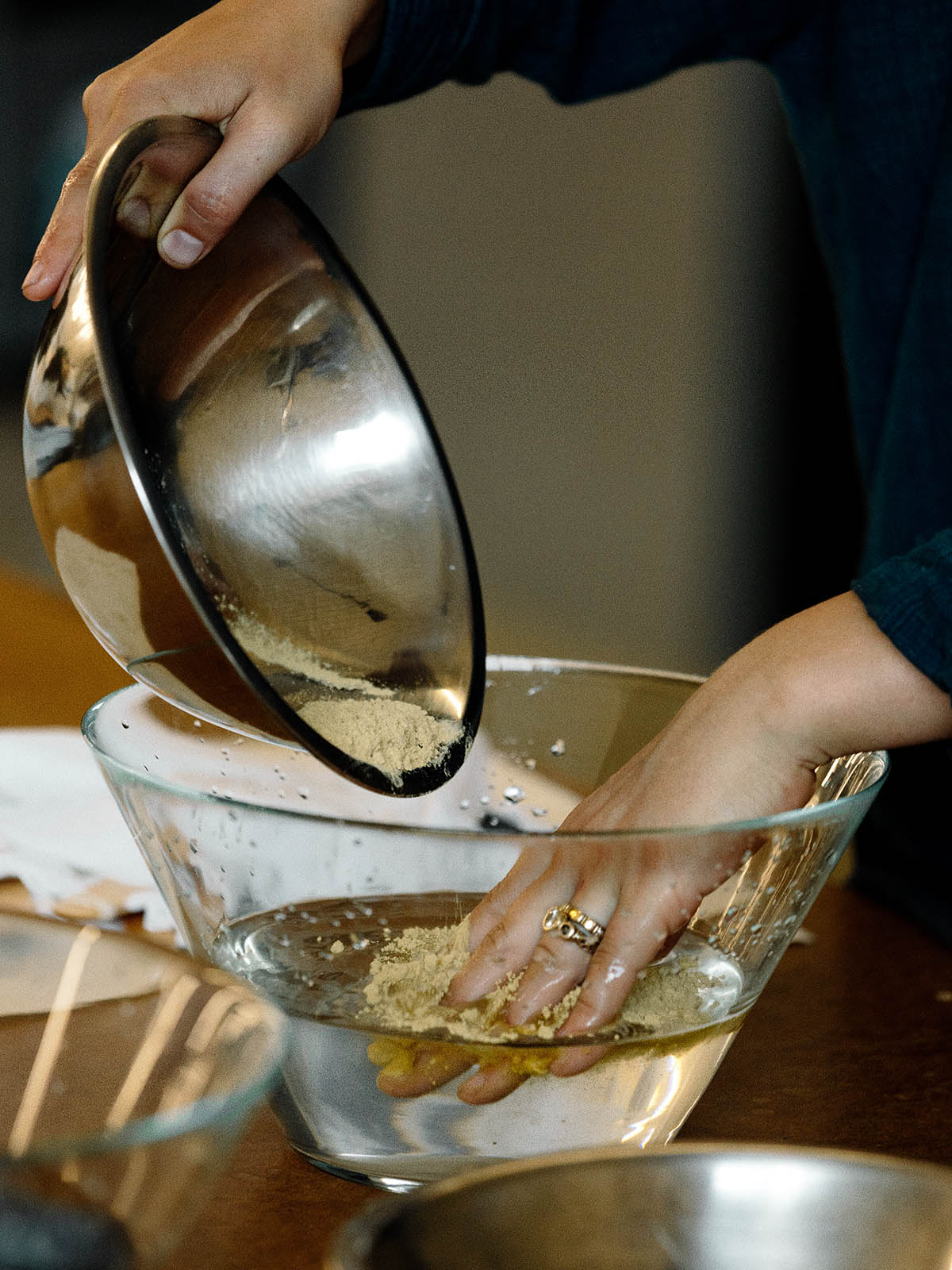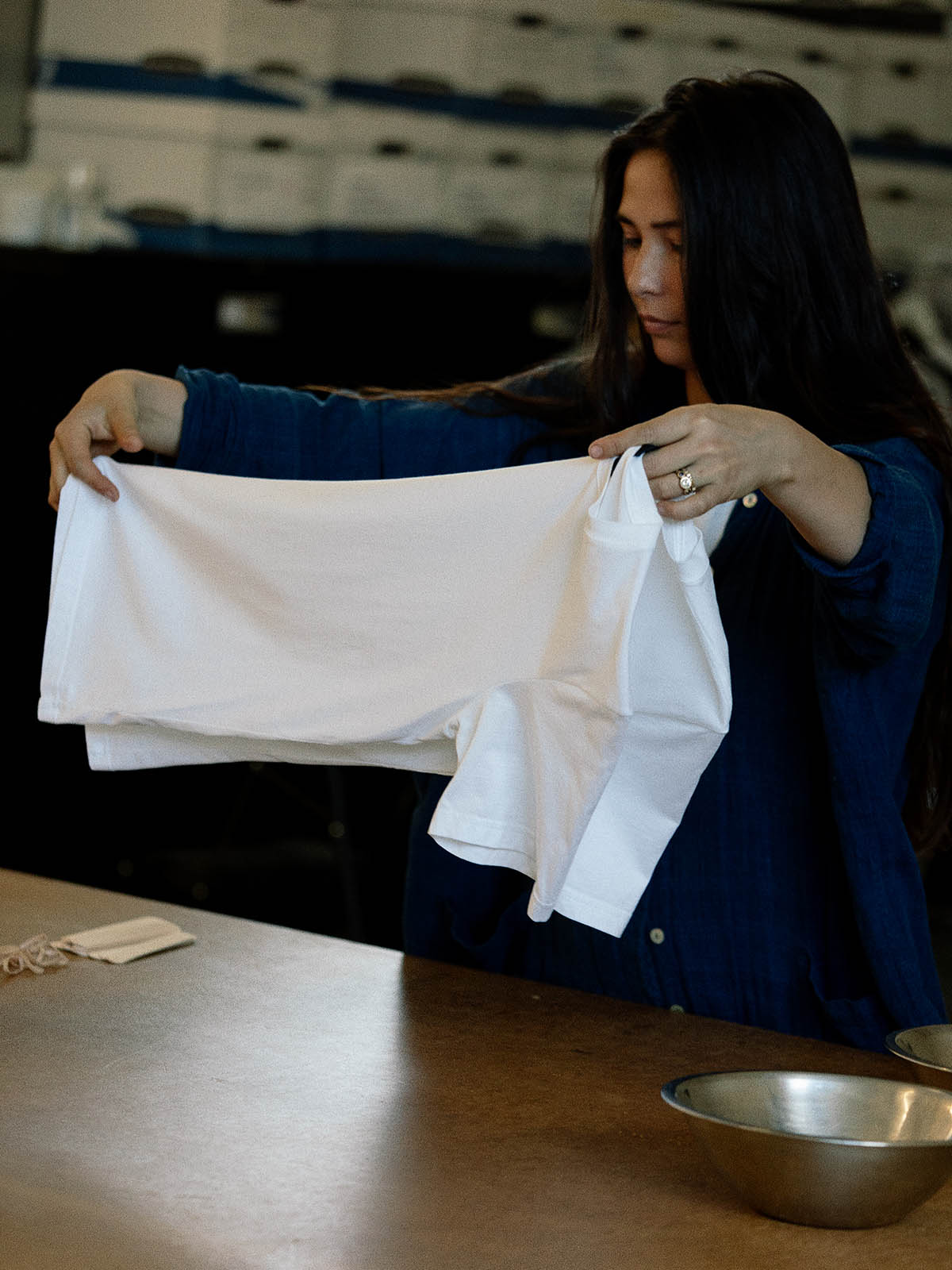 In Cantonese and Mandarin, "maiwa" is a word used to name the language through which art speaks. Founded by Sophena's mother Charllotte Kwon in 1986, the Vancouver-based company is dedicated to fine natural dyes and fabrics, as well as educating and supporting artisans worldwide.