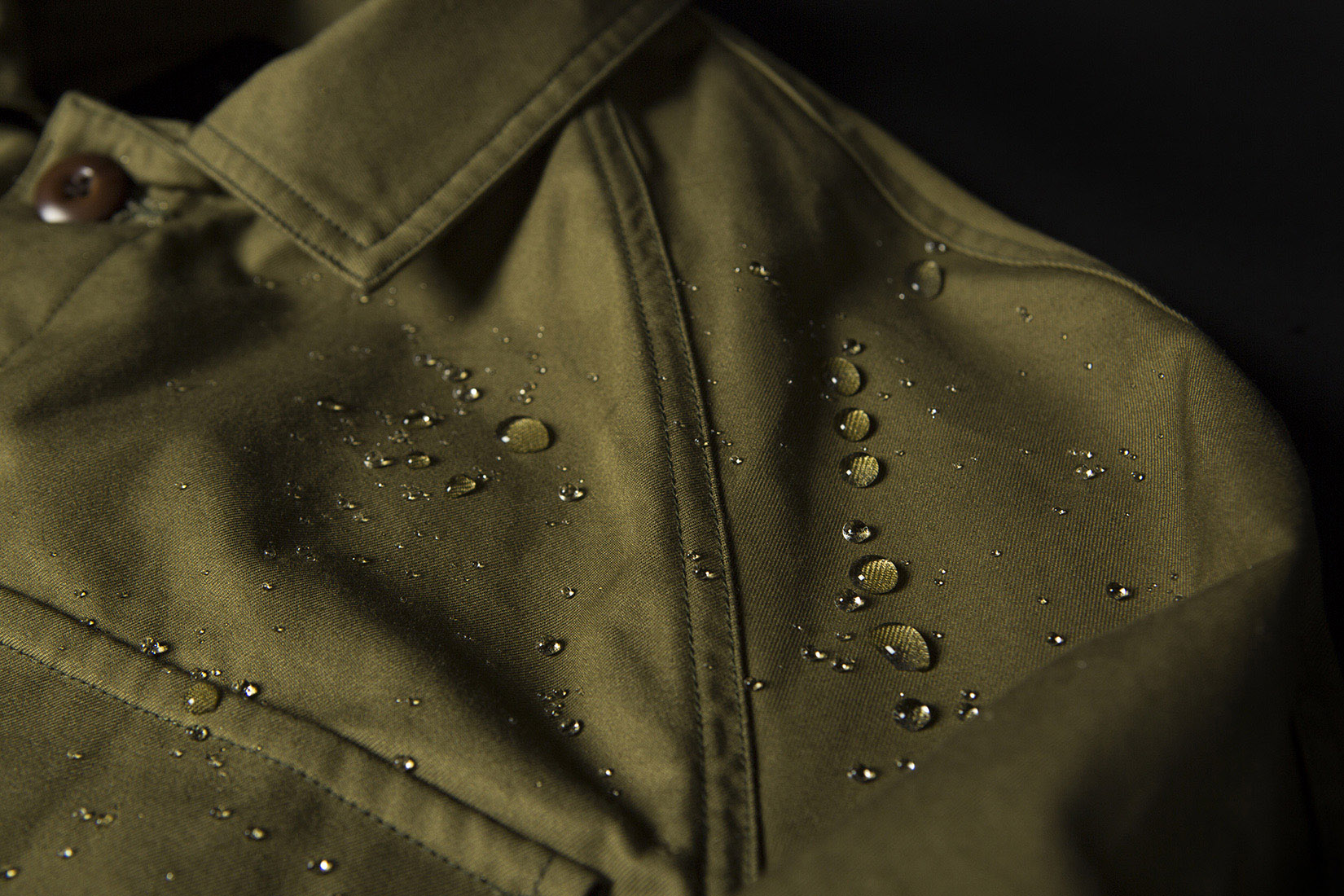 Appearing in key styles throughout the Spring/Summer 2016 collection, Convoy Cotton and Convoy Twill are a pair of naturally weatherproof Japanese fabrics.
Created from densely woven long staple cotton, Convoy fabrics rely on the swelling of their fibres when wet to provide excellent water repellency. The uncoated 100% cotton construction is windproof and highly breathable, resulting in comfortable garments with exceptional versatility.
This season Convoy Twill enhances signature styles including the BDU Jacket, Westpoint Chino and Bush Pant. Offering a lighter weight and softer hand, Convoy Cotton is found in classic military-inspired staples including a Mac Coat, BDU Pant and Field Pant.