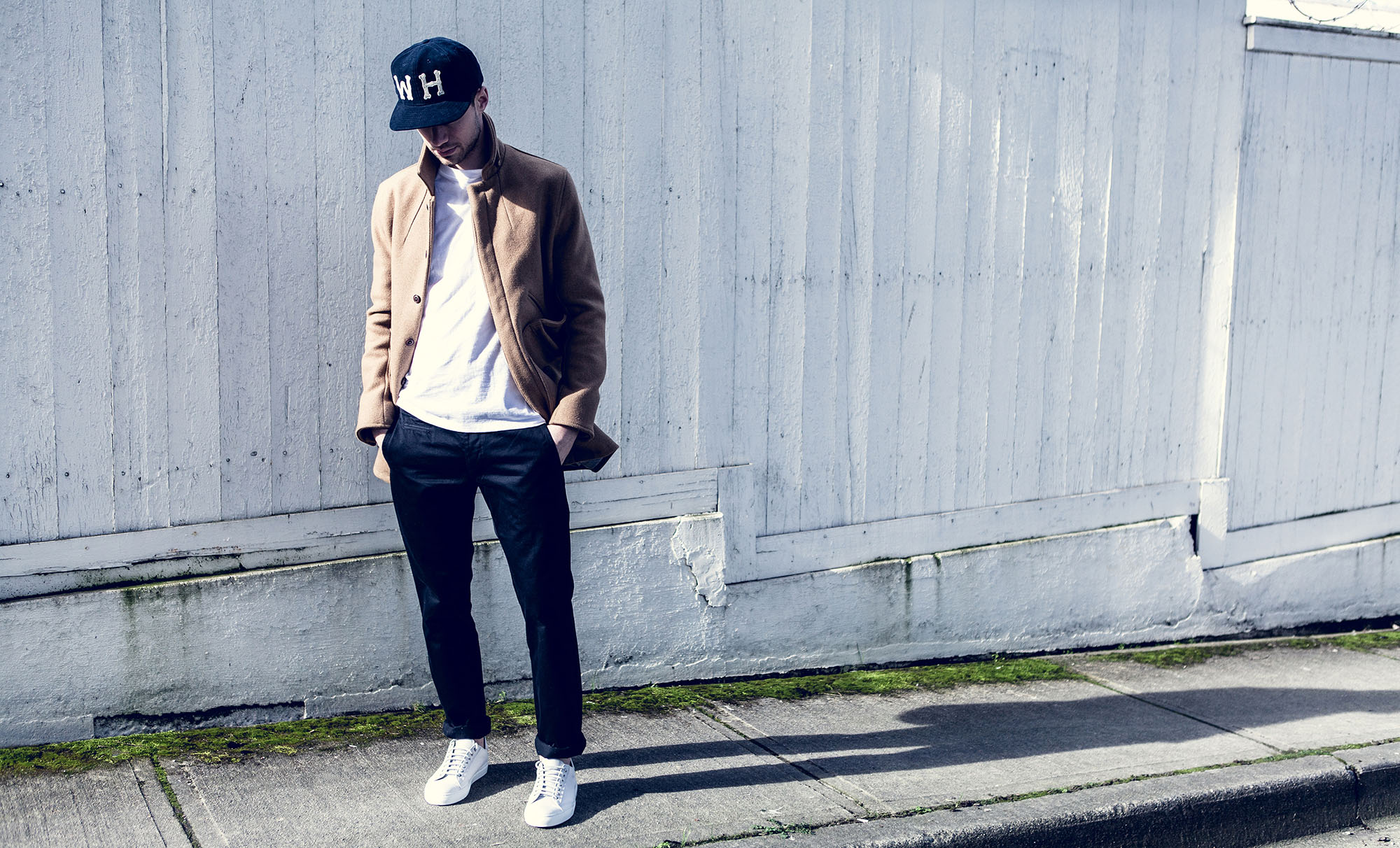 This Fall/Winter 2013 collection draws inspiration from London's modernist youth movement of the late 1950's. In addition to signature wings+horns utilitarian references, the aesthetic places emphasis on Canada's English roots, incorporating 'The Chelsea' as a design theme.
Distinct fabrics are a focus this season, including customized knits, wovens, and tartans, which can be found alongside textured wools and rich mélange cottons. Primaloft also returns for another season in shirting and vests. A warm lightweight technical fabric, it lends well to layering and offers a "snap-in" function with select outerwear pieces. Engineered stripes are also seen throughout the collection on tees, shirting, knit sweaters, and in jacket linings.
Three seasonal colourways — oxblood, camel, and deep sea — reinforce cohesiveness throughout, adding texture and depth to the tartans and other fabrics available this Fall/Winter 2013.