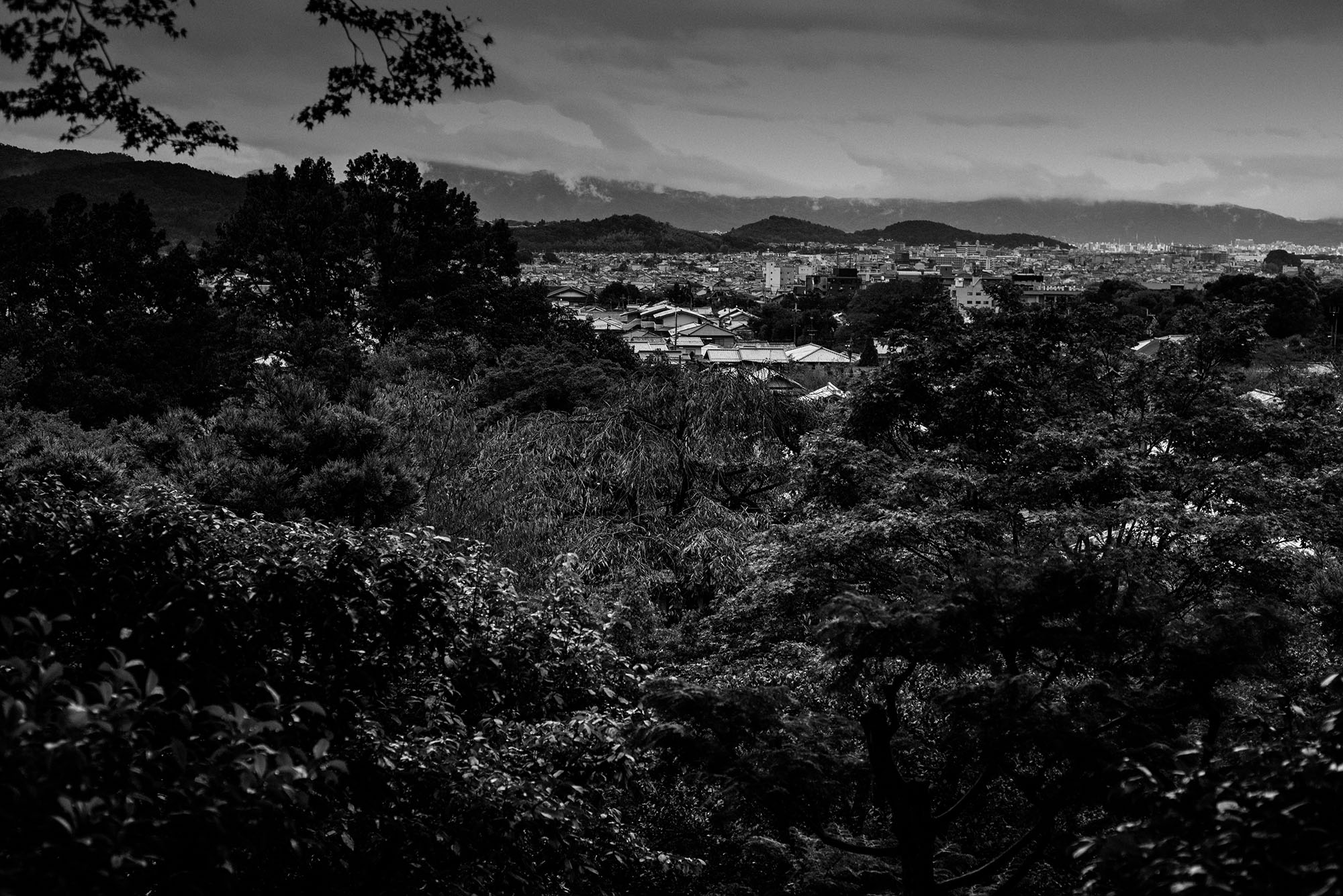 Black is unlike any other colour, because blackness can be defined. The black that reflects the least light is the blackest. The reddest red or the bluest blue are a matter of perception, but black is absolute.
If the perception of light is seeing, then black is the colour of invisibility. In space we have observed the ultimate black, a black hole. A total absence of light.
Black is the colour of subtlety, of silhouette and shadow. It is the sensitivity to perceive more than is visible. Black is an introspective colour, the colour of darkness and night.
We choose black for formal occasions. Black is a colour of dignity. It is worn by judges, a colour of fairness, because it is not dyed by any other colour. Black is a stoic and spiritual colour. A colour of modesty and austerity.
Black is timeless. Black is the colour of eternity.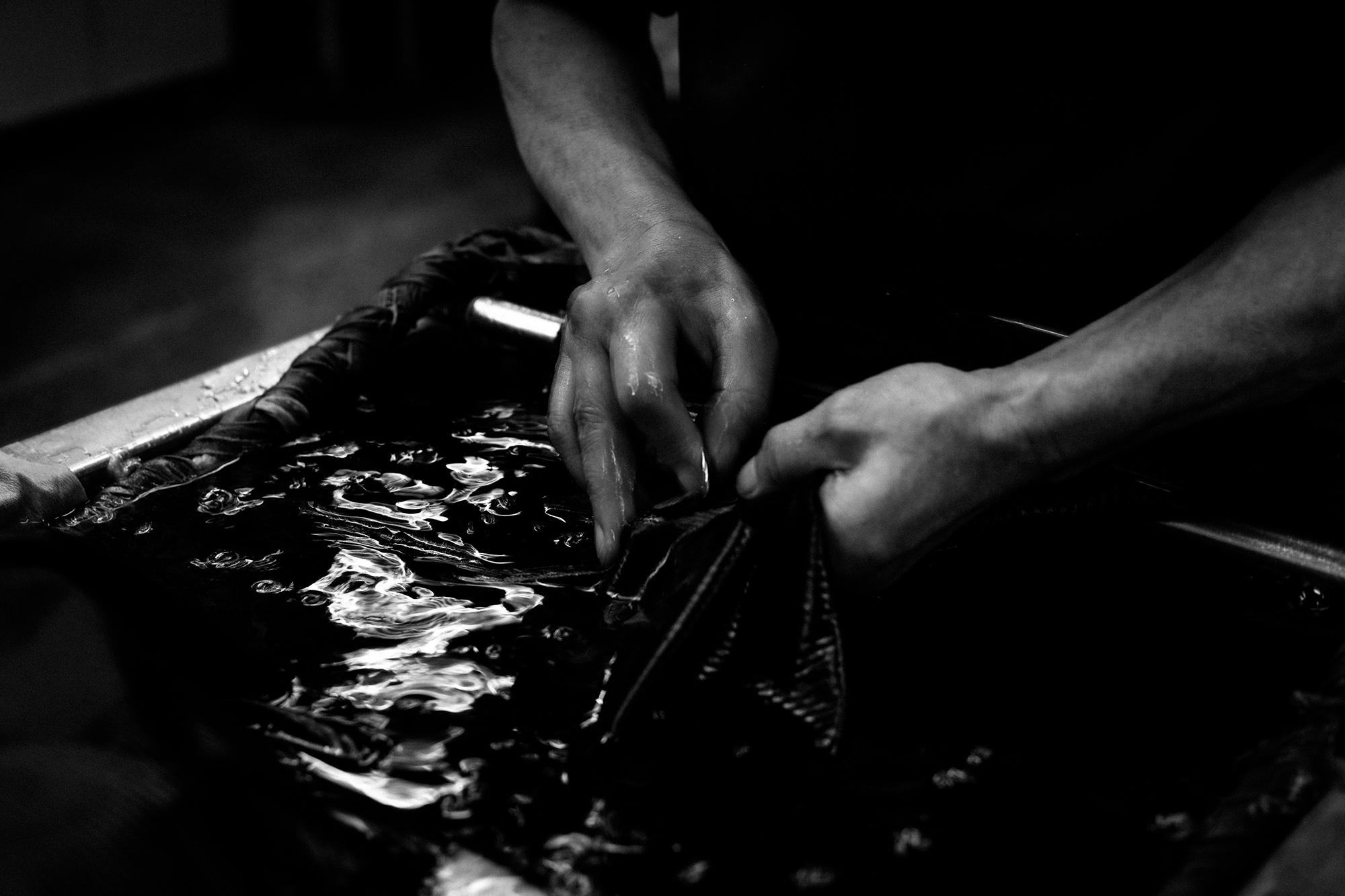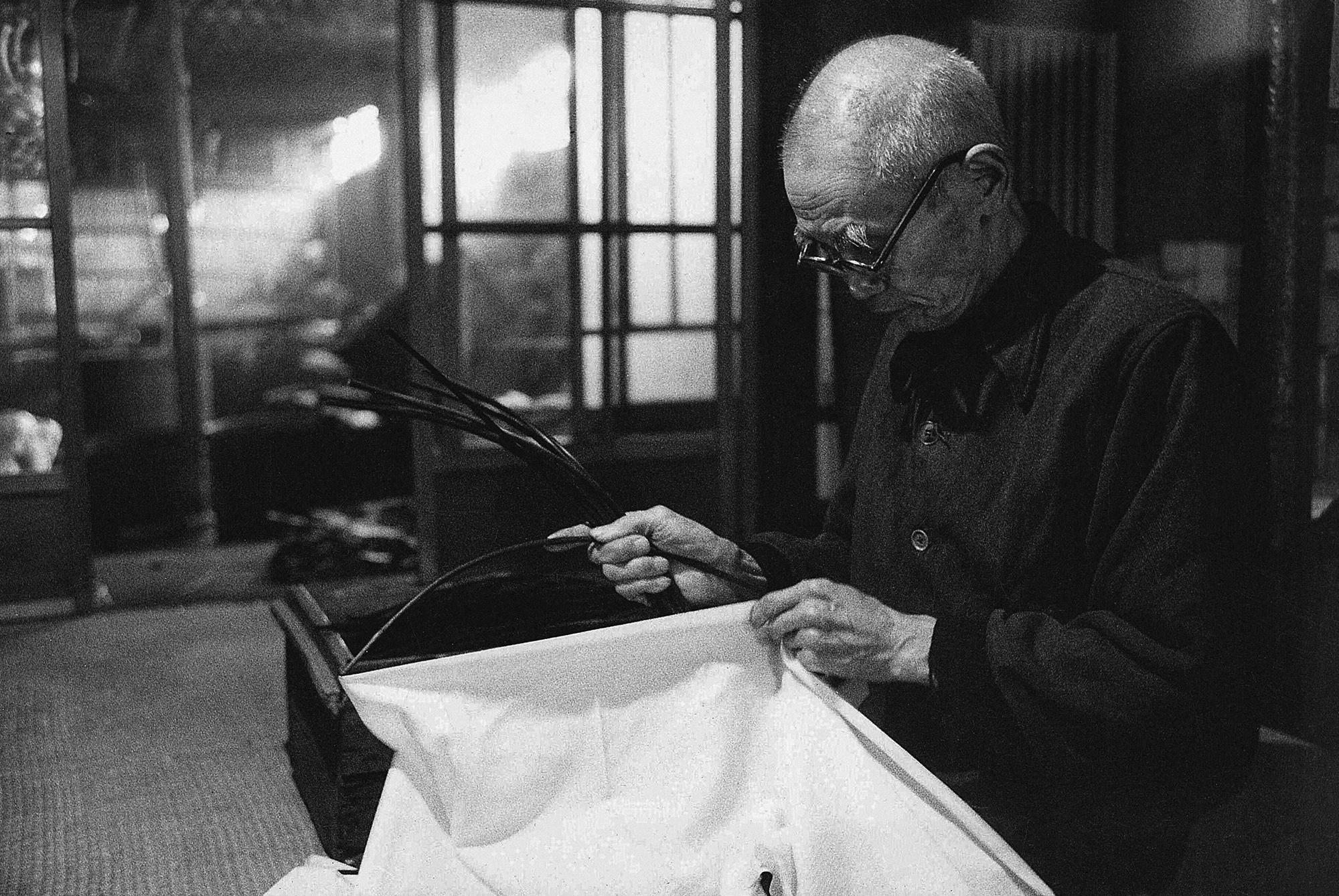 Kyoto Montsuki Company is a 4th generation family business. Since 1915 it has worked with only one colour: black.
Montsuki are Japanese formal wear for men. When dyeing montsuki, bottoming must be performed repeatedly to create black with depth. This process requires generous amounts of dye, and becomes increasingly expensive. Accordingly, blacker montsuki are considered to be higher quality.
The Kyoto Montsuki Co. dyeing process evolved through competition to produce the blackest montsuki. This competition among dye houses is why Japanese black oxide finishes are regarded as the best in the world.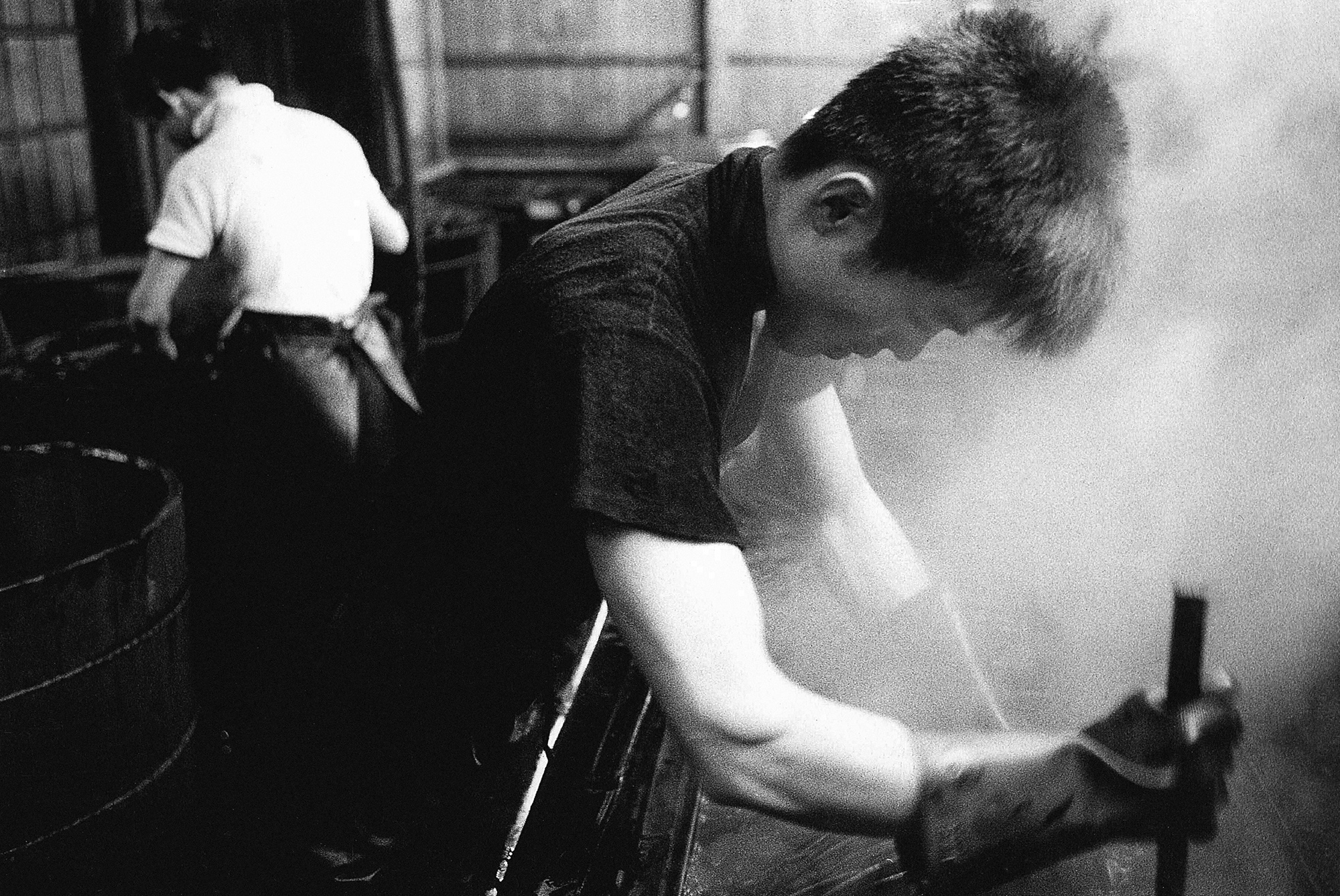 In 1996, Kyoto Montsuki Co. developed its high quality kurozome kakumei dyeing technique. This "clear sighted" process uses an ecologically sound dye compound to create black that remains colourfast in the sun and rain.
The non-toxic black oxide finish has various kinds of bottoming, including madder, indigo, tea leaves and bark. Each bottoming has its own specific texture, and contributes subtle nuances to the rich depth of the final black.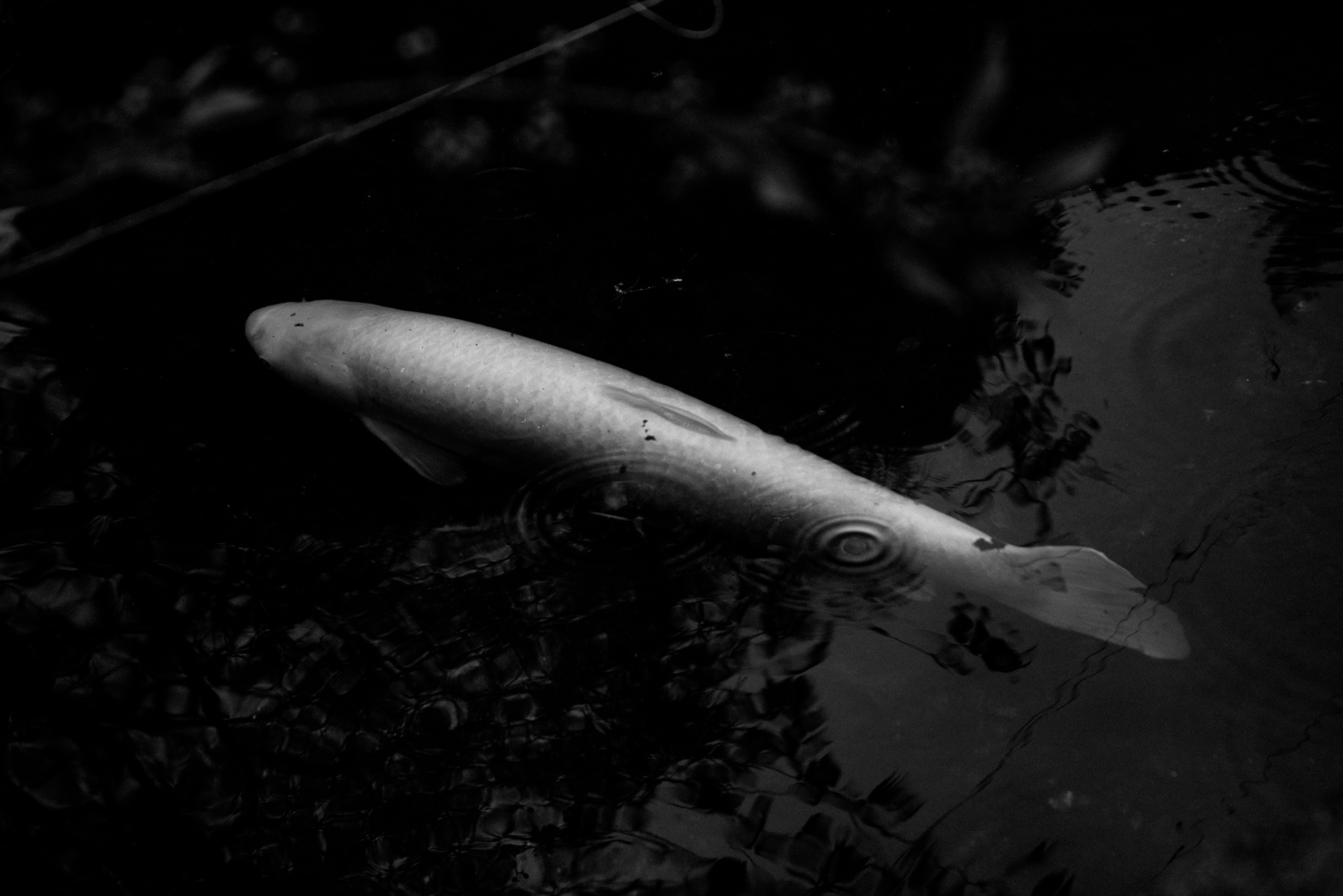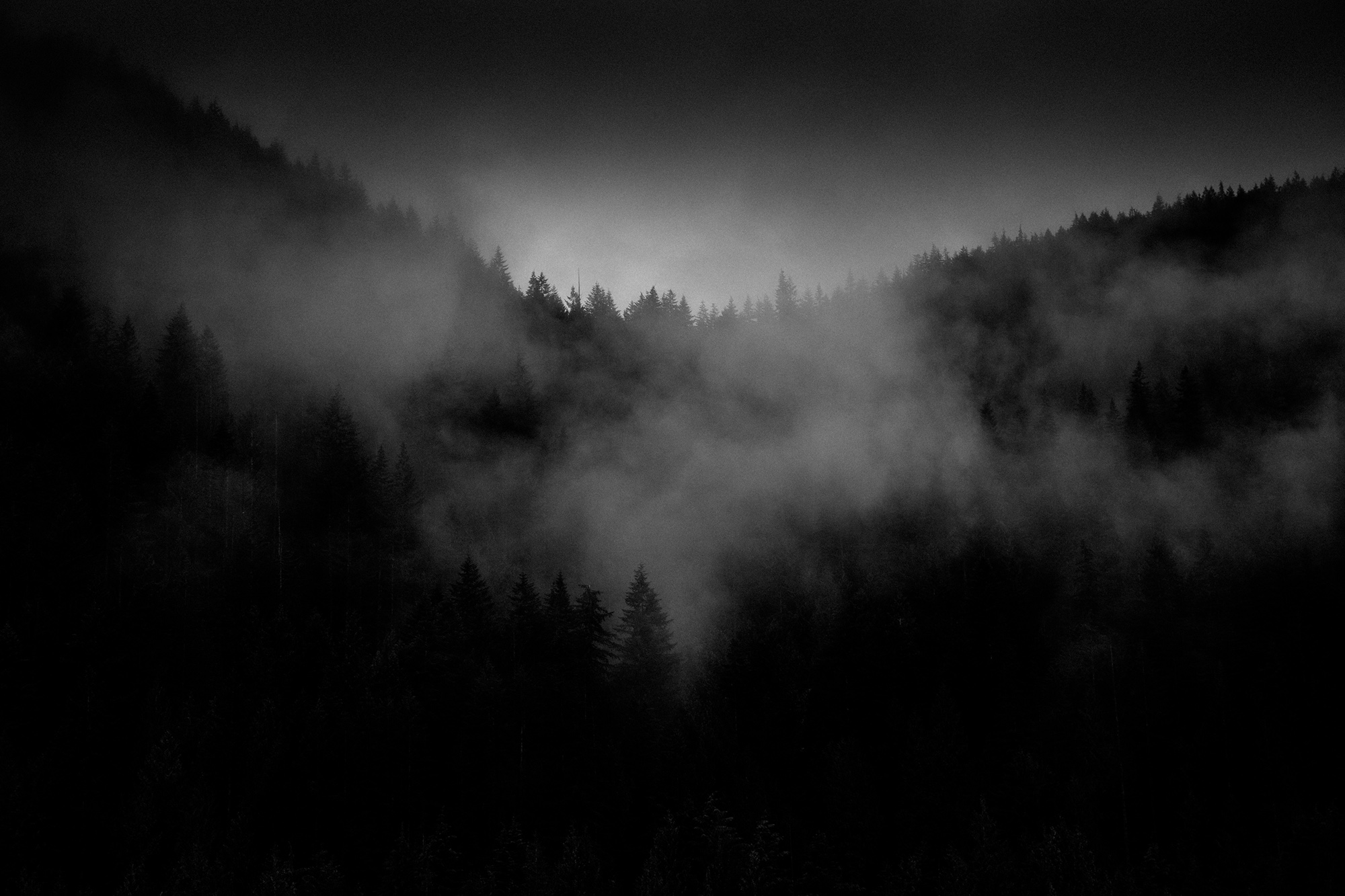 Partnership between Canada and Japan has always been at the heart of wings+horns. While living in Japan, founder Craig Atkinson began working in the apparel industry and importing vintage Americana, sourcing garments prized for their fabric, details and craftsmanship.
An homage to these roots, Kyoto Black includes two pieces of classic Canadian-made sportswear, a French Terry crewneck and sweatpant, and two pieces of Japanese-made denim, a trucker jacket and 5-pocket pant. Each item is hand-dyed in Japan by Kyoto Montsuki Co.
Kyoto Black is a partnership built on the value of process, technique and expertise. It represents a culture of quality and attention to detail. It is not about style or profit, but creating something with meaning. It is about the timeless spirit of black.