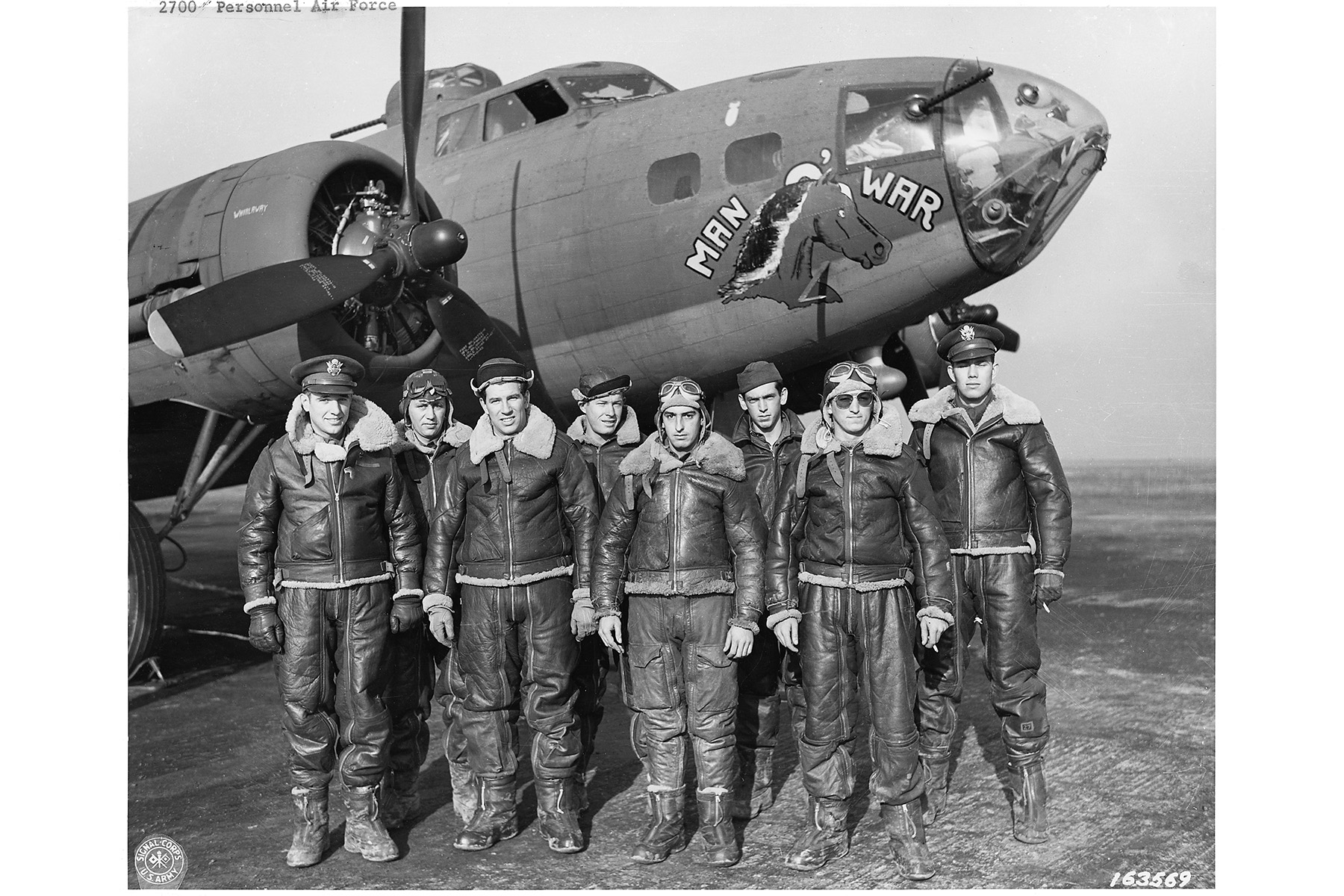 When long-range strategic bombers were introduced to the Second World War, Allied flight crews required clothing able to withstand the extreme cold of their unpressurized cabins at high altitude. Recognizing lamb shearling's exceptional ability to keep these aviators warm on extended missions, the U.S. Army Air Corps developed the B-3 cold weather flight jacket, and an iconic style was born.
A modern interpretation of this timeless military standard, the wings+horns Shearling Aviator Jacket is a statement of craftsmanship and capability. Each jacket is constructed from a unique pelt of deep-pile lamb shearling, and finished with hand knit virgin wool sleeves.
Loyal to the B-3's authentic details, the Shearling Aviator Jacket features a wide collar with twin leather belting straps, twin waist straps, front patch pockets and leather welted seams. Signature wings+horns details include zig-zag collar stitching and a heavy gauge two-way RiRi zipper with leather pull.