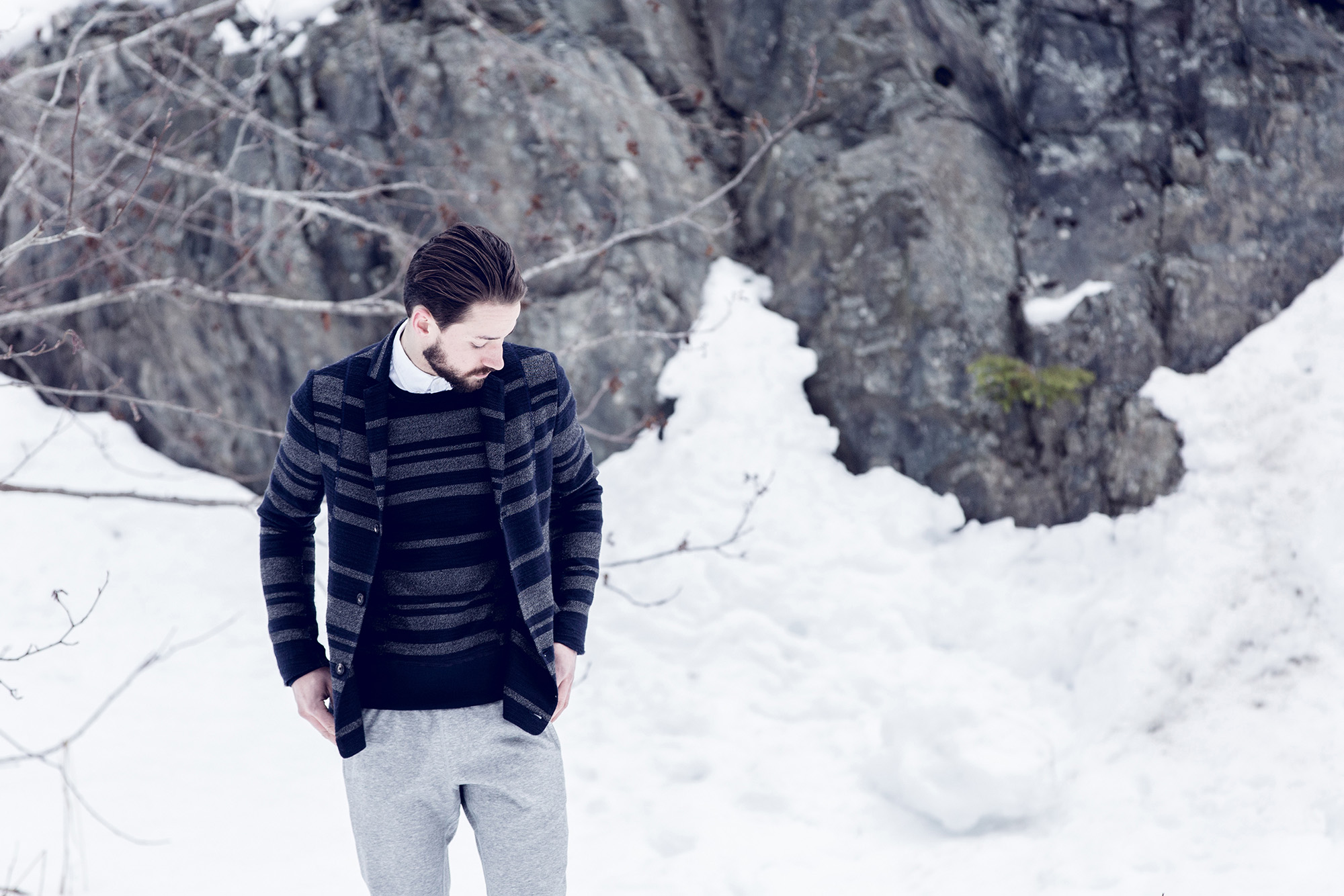 This Fall/Winter 2014 wings+horns presents Polar Night, a 10th anniversary collection inspired by Canada's North. The design process this season was guided by the utilitarian mentality required in Northern environments, and the resulting collection is focused on durable, simple, clothing constructed from warm, weather-ready fabrics.
Two custom Japanese fabrics are introduced this season: Cabin Fleece and Dusk Stripe terry. The Cabin Fleece series includes a hoodie, crewneck and sweatpants, while Dusk Stripe terry appears in a blazer, shirt jacket and the lining of a suede bomber with wool rib. A colour palette inspired by long winter nights includes Evergreen, Charcoal and Petroleum Blue, and is highlighted by cotton cashmere basics, overdyed flannel shirts and a combat quilted Primaloft vest and jacket.
Utilizing rugged signature fabrics which emphasize strength and warmth, wings+horns' second 10th anniversary collection represents a decade of quality and innovation. Made in Canada, it is a tribute to the past and a commitment to the future.