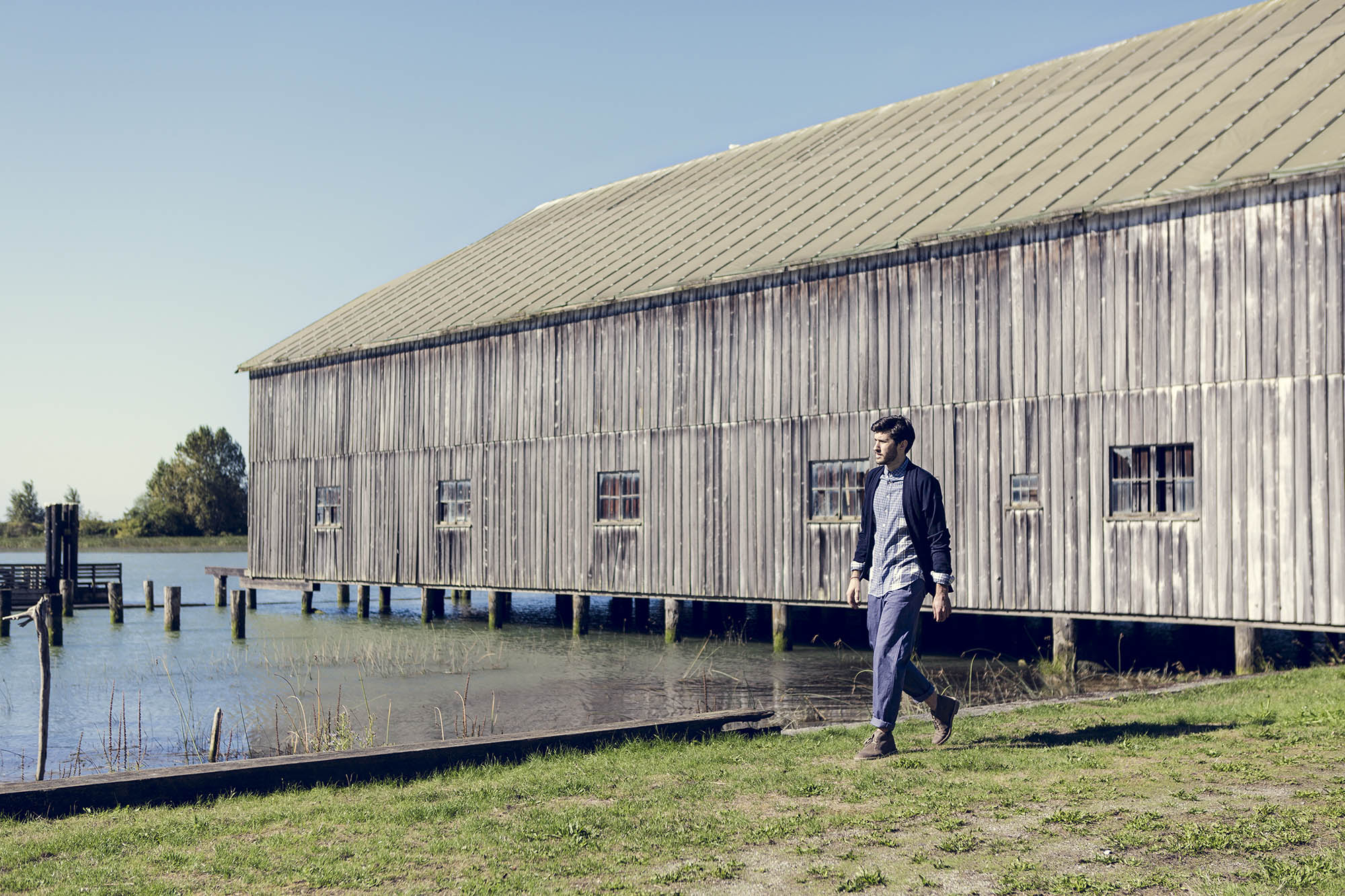 This spring/summer 2014, wings+horns celebrates its 10th anniversary by paying homage to the brand's japanese roots. Inspired by the island nation's textile-rich history, ancient techniques are applied to modern fabrics, in a colour palette inspired by sun, sand, and sea.
The collection features a variety of custom patterns, including a unique 'quill print', sakiori stripes, and a 'Sashiko patchwork jacquard'. The quill print was replicated from a vintage japanese tenegui towel through a technique inspired by Katazome stencil dying, while Sakiori, the art of weaving kimono cloth into a rugged utilitarian fabric, is the basis for the collection's marine staples, such as short parkas and wave knit sweaters.
Indigo continues to have a strong presence this spring/summer, and is enhanced by a custom 'micro plus' Sashiko print tank, tee, and fisherman sweater. Each piece is discharge dyed rather than yarn dyed, true to the aesthetic of traditional japanese indigo dying. Complimenting the indigo series are sunny oranges, sandy tans, and an array of vibrant blues inspired by the japanese seashore.
After ten years between Canada and Japan, wings+horns has applied traditional techniques to modern styles, creating a spring/summer 2014 collection true to its aesthetic of rugged sophistication.