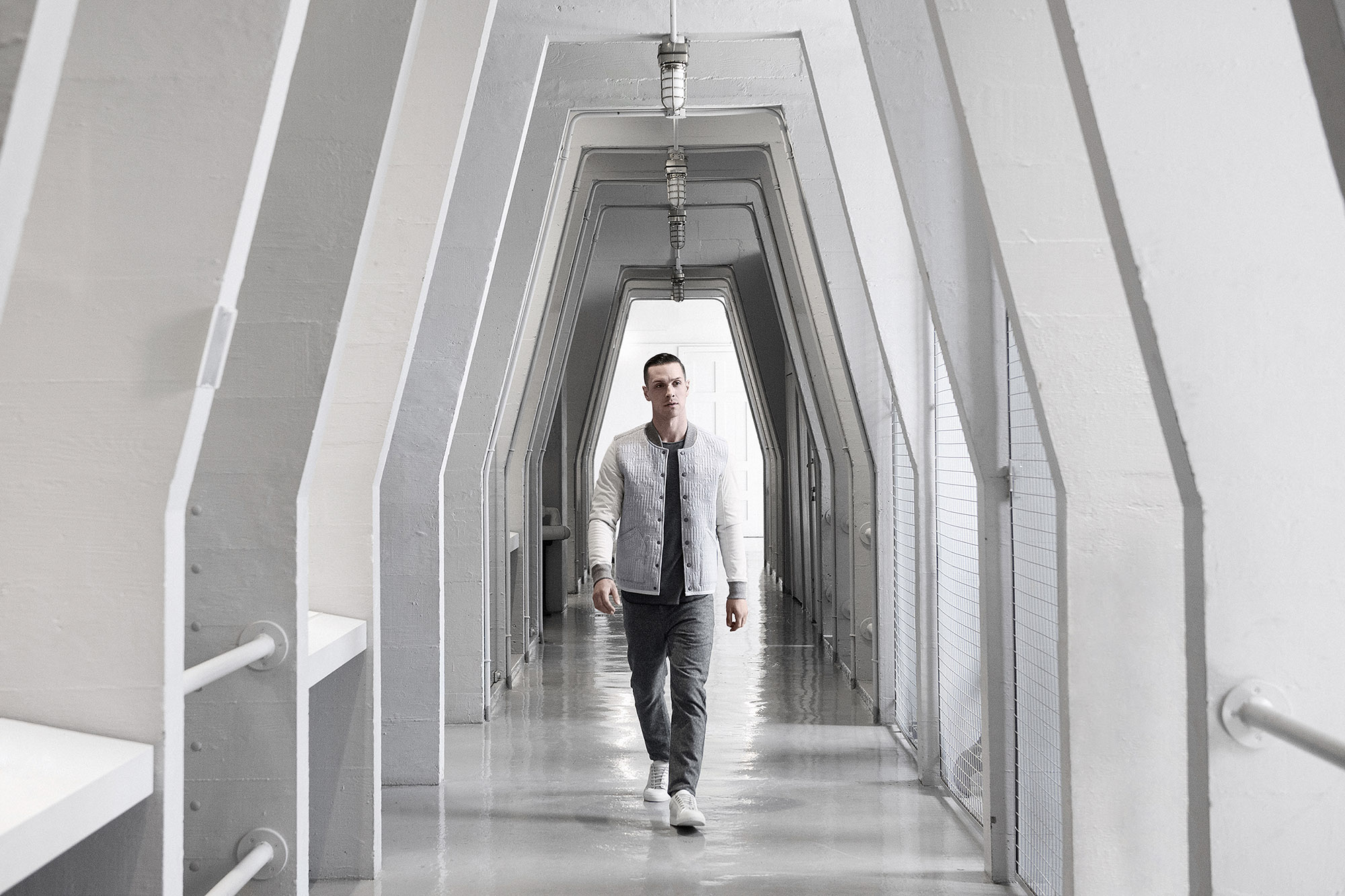 This Fall/Winter 2015 wings+horns presents Contact Light—a collection inspired by early space exploration and the handmade suits worn by the first astronauts, which integrated layers of knits and technical fabrics with purposeful care and attention to detail.
Utilizing the same approach to construction, wings+horns FW15 features innovative applications of custom and technical fabrics.The knit wool leather bomber jacket and knit wool topcoat both feature a warm Polartec Windbloc lining for protection from the elements, while Polartec Alpha, an insulation originally developed for the U.S. Special Forces, appears in a cotton/nylon combat parka and mac coat. Also featured are an updated vest, blazer and CPO jacket constructed from Polartec Powershield, a
comfortable weather-resistant multi-knit fabric.