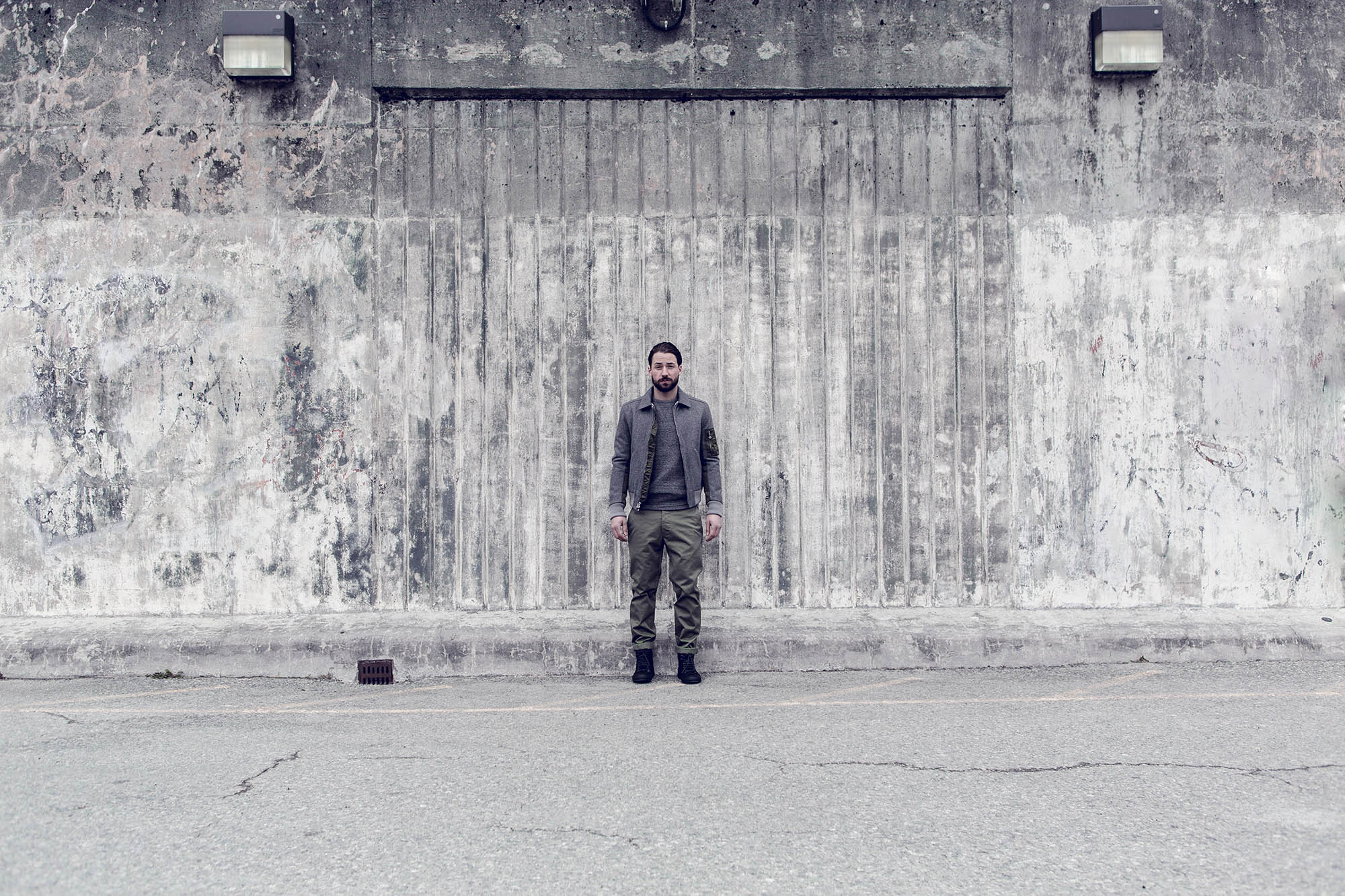 Anniversaries are an opportunity for reflection, and this season select styles are inspired by standout designs from our past. The originals have remained memorable for many reasons: The Felted Flight Jacket and Sherpa Handknit Sweater are innovative pieces from the first wings+horns collection in 2004, while the leather sleeved Melton Wool Peacoat and Nom de Guerre Flight Training Sweater are classic staples from our fifth year. Each of the following Fall/Winter 2014 items is a celebration of our legacy. They show how far we have come, and over time, we hope they will become memorable for reasons of their own.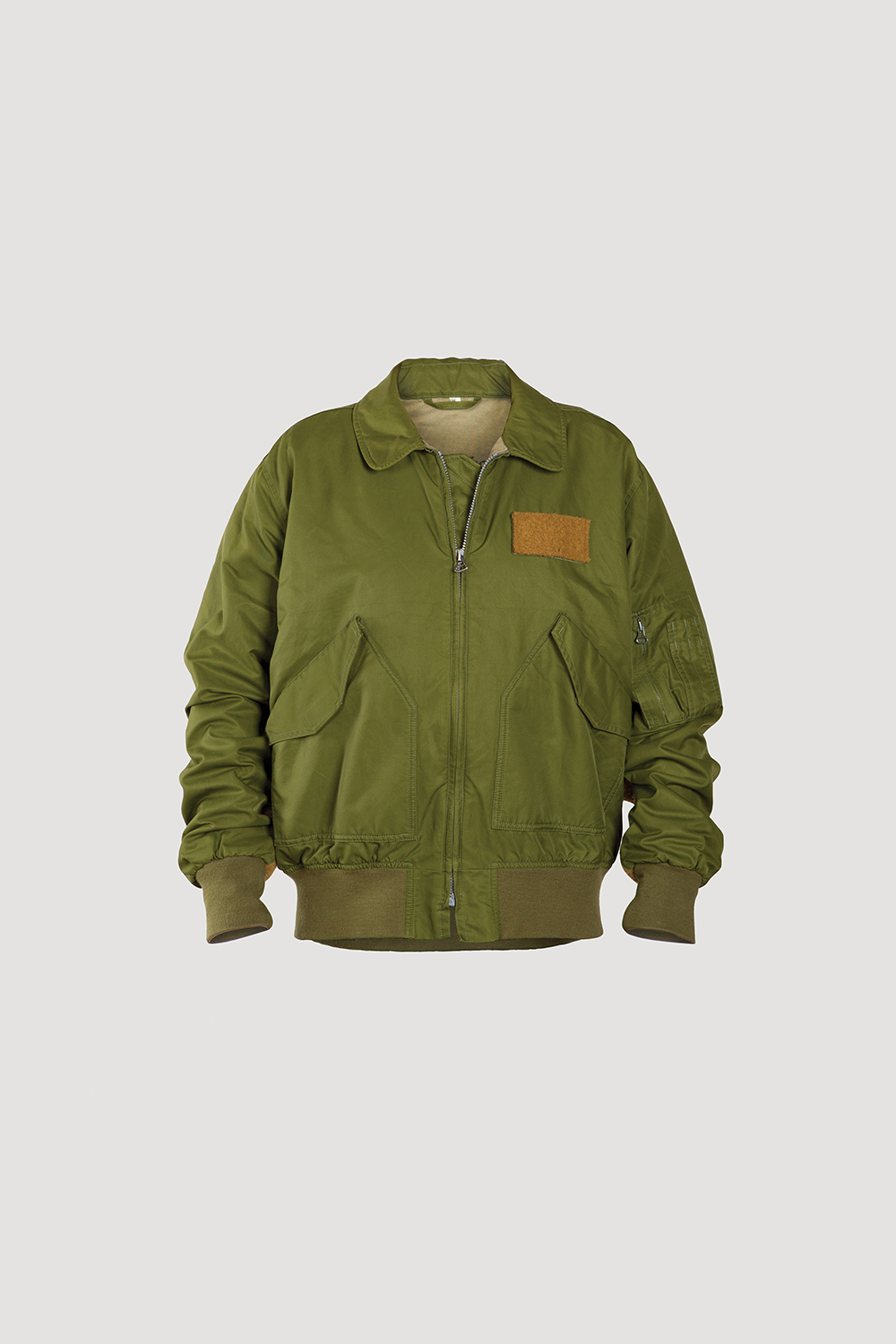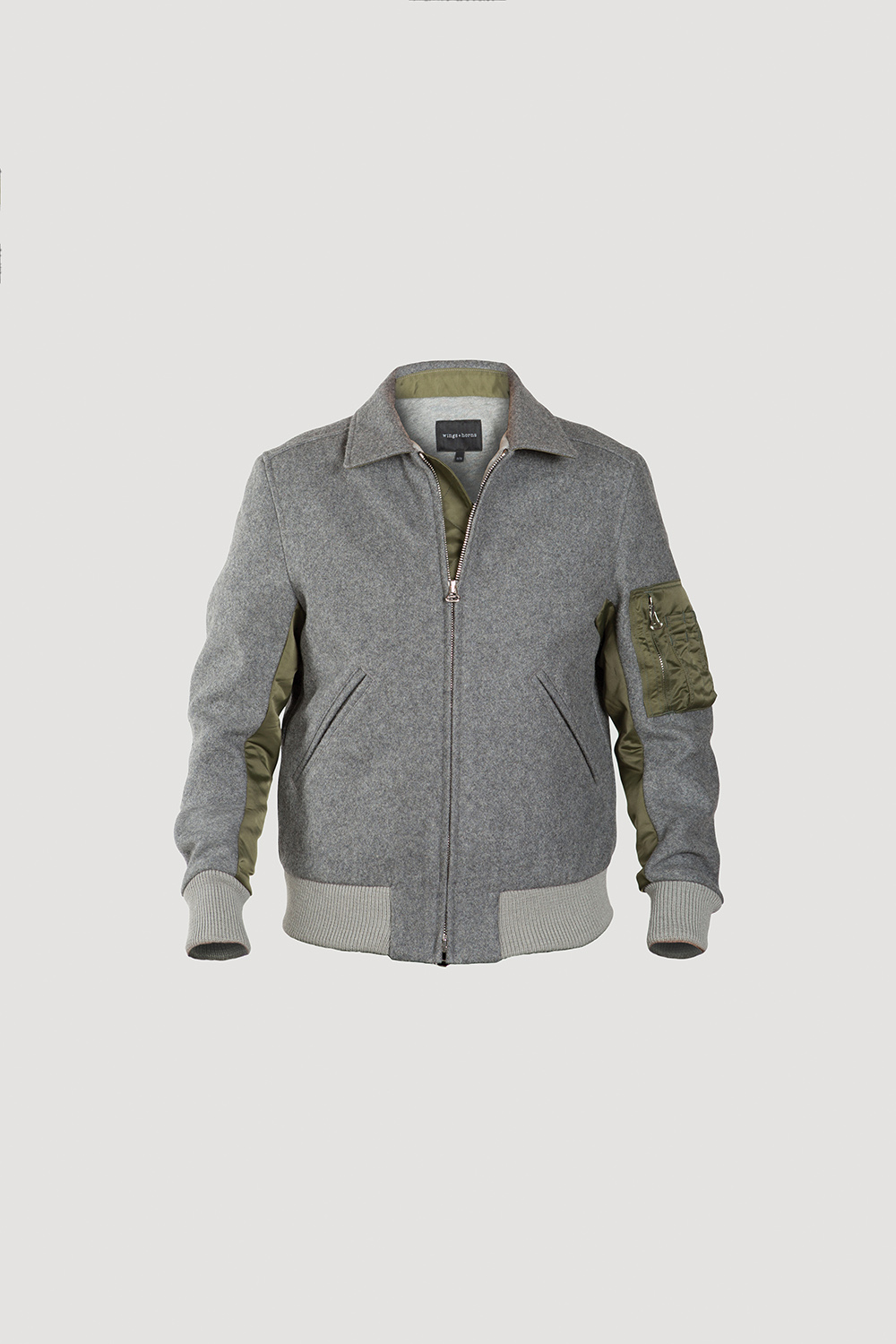 The original wings+horns Felted Flight Jacket is constructed from Canadian military spec cotton/nylon twill. It features wool felt panels on the reverse of each sleeve, and spanning the panels is a large print which reads: "fuck with the best / die like the rest."
Our updated Melton Wool Flight Jacket is a lower key take on the original, with the confidence of a decade of experience. True to classic details including the sleeve pocket, RiRi zippers and fleece lining, this signature piece is finished with slanted welt pockets, heavy wool rib and nylon flight satin paneling.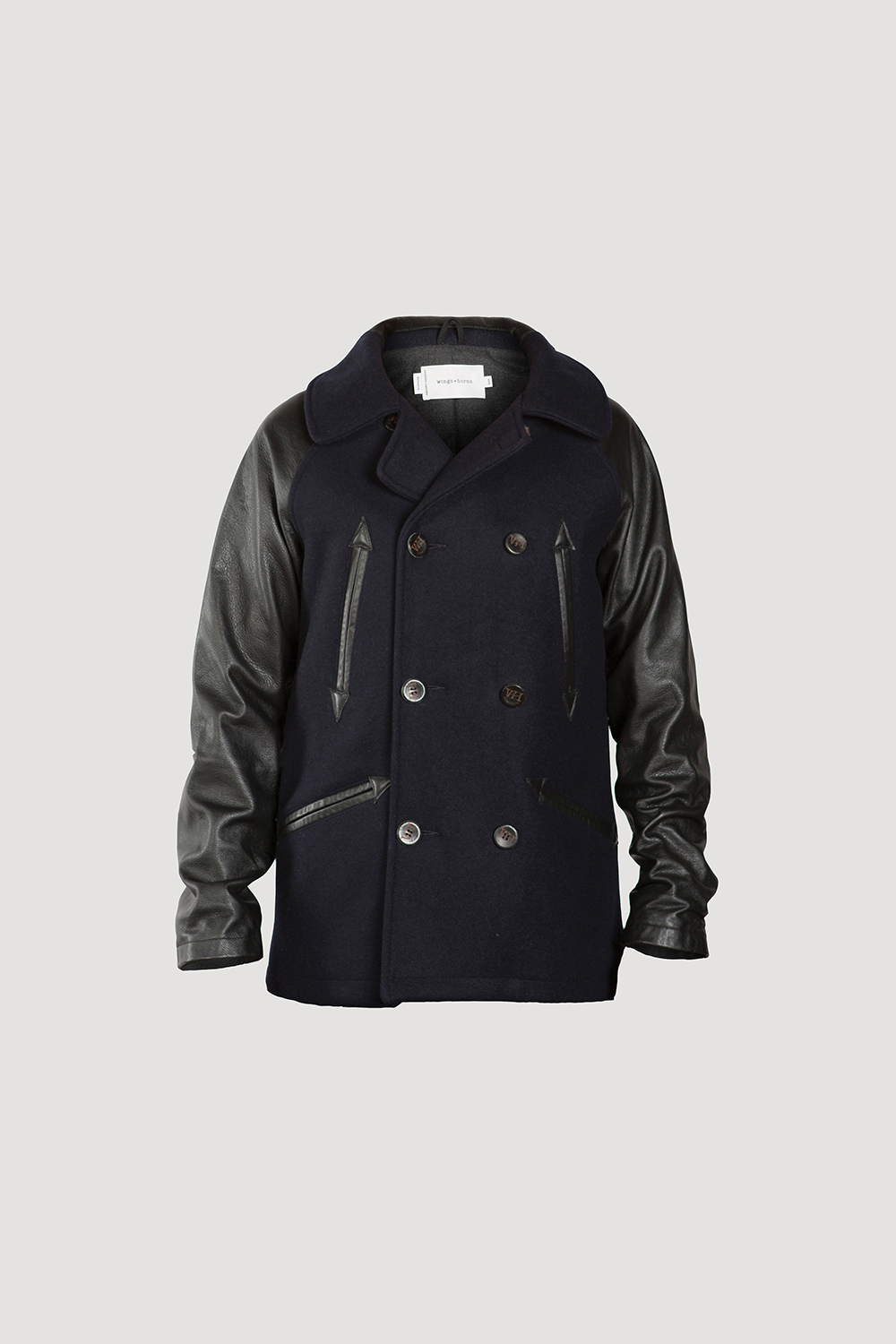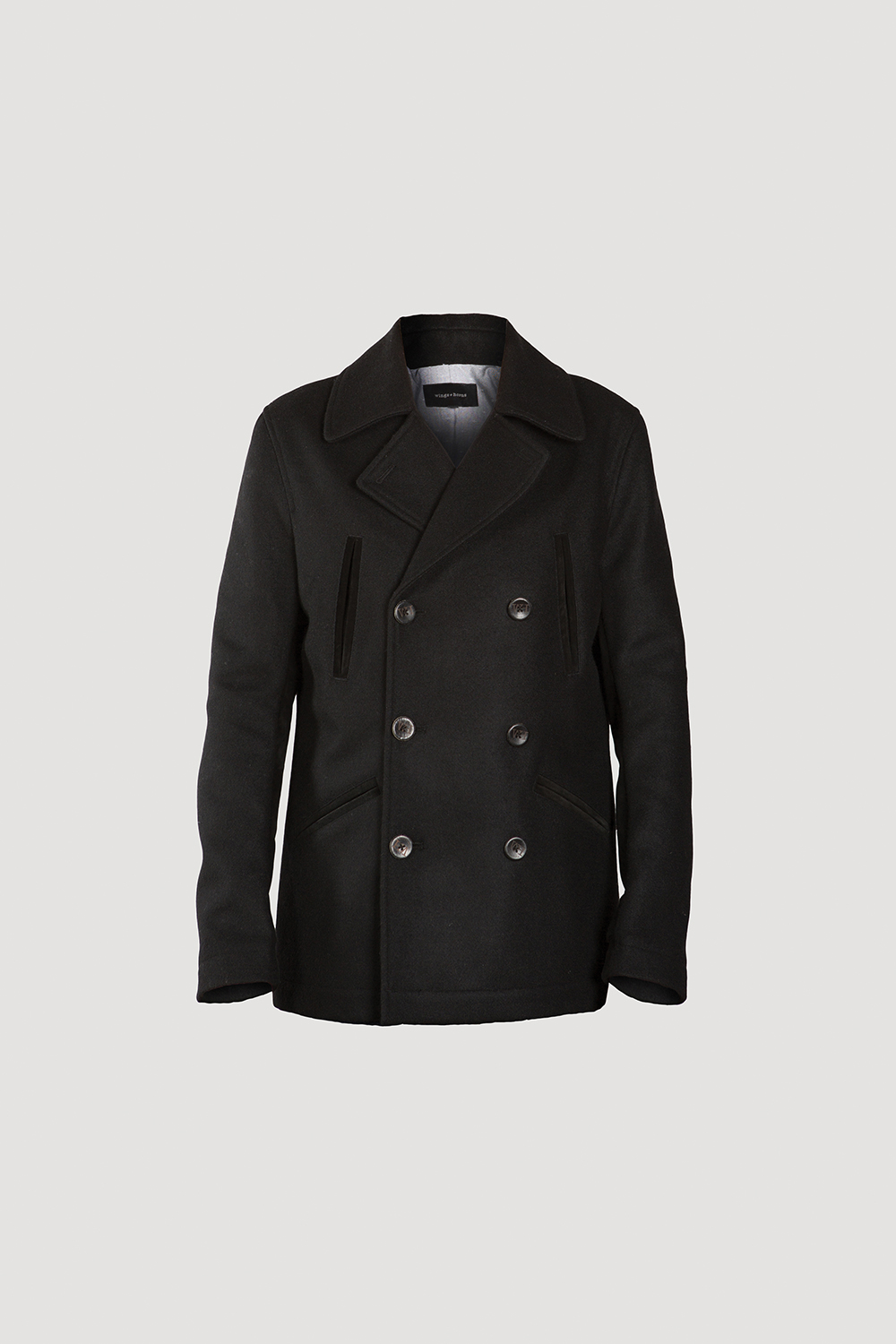 An annual staple of wings+horns Fall/Winter collections, the carefully selected reference for our latest peacoat is a Research division piece from 2009 featuring full leather raglan sleeves, leather buttons and leather pocket welts.
Refined for 2014, the 10th anniversary Melton Wool Peacoat features leather buttons identical to the original, wool sleeves backed with black suede panels, suede pocket welts and a slimmer fit.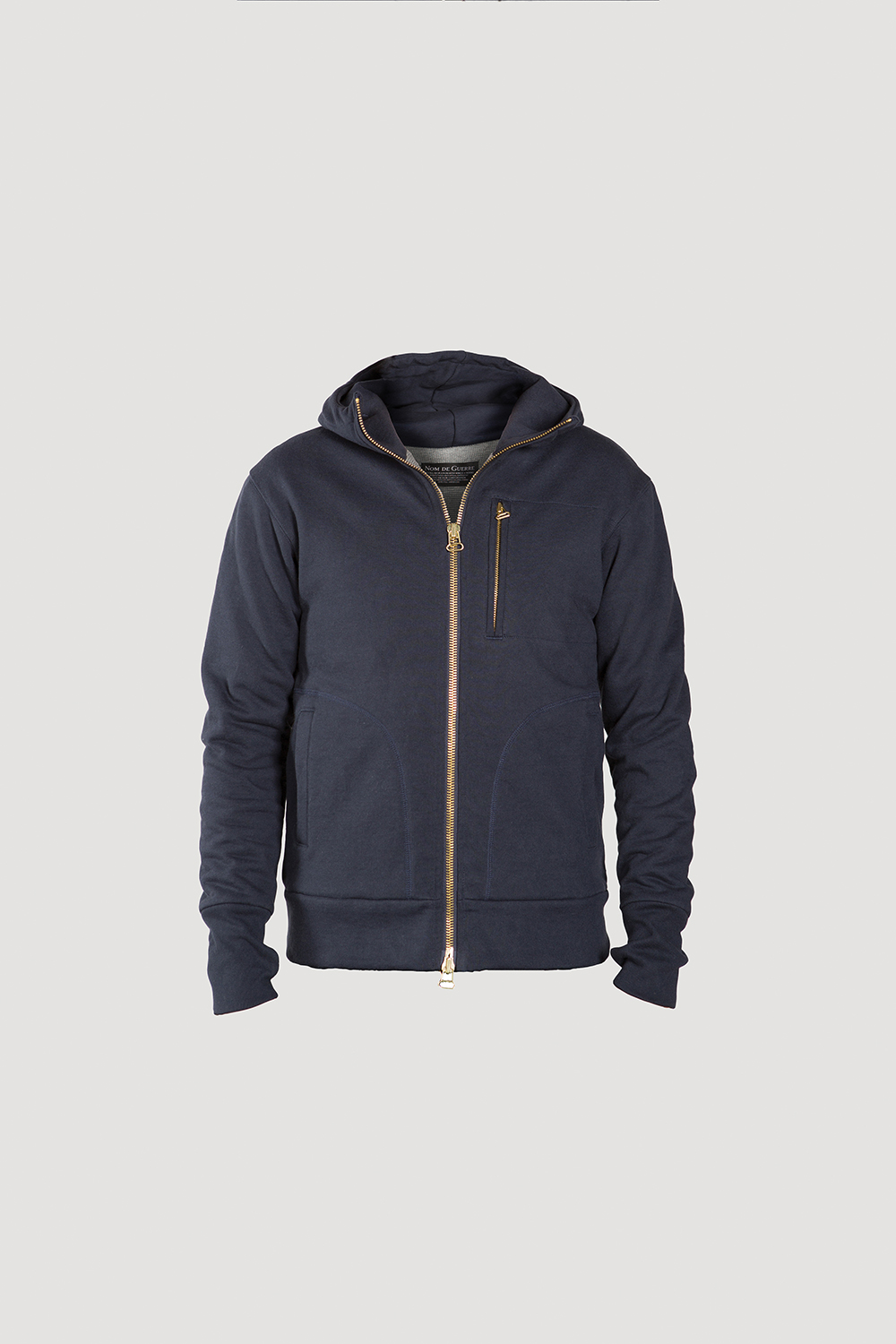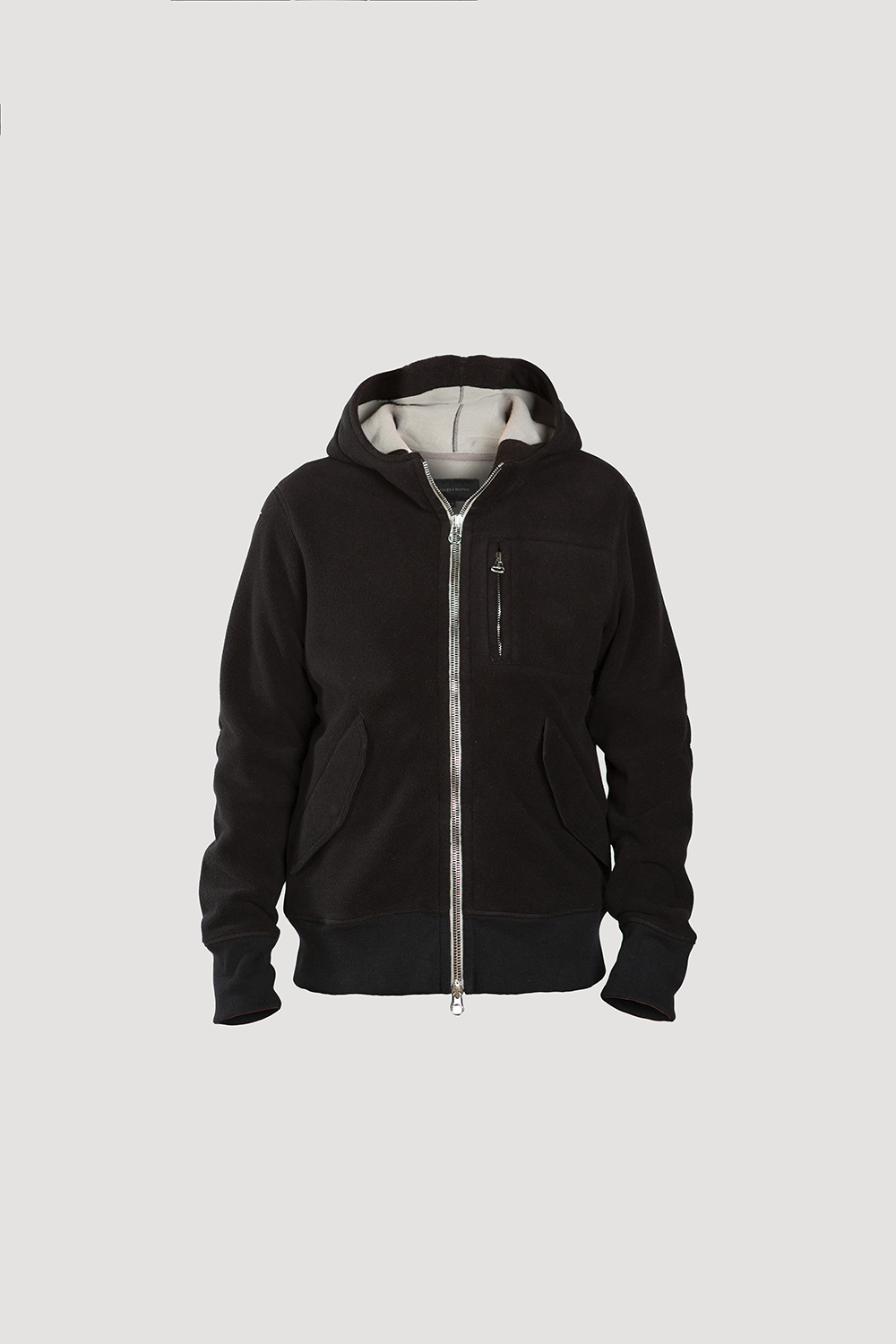 The past decade has fostered many iconic partnerships, and among the most memorable is a collaboration with New York City streetwear label Nom De Guerre. This season we chose to honour their legacy with a technical evolution of 2009's thermallined fleece Flight Training Sweater.
Named after Nom De Guerre's former headquarters, a multi-level basement in lower Manhattan, the Bunker Jacket is constructed from DWR-coated double-faced Polartec Windblock fabric. Authentic details include a high collar, RiRi zippers, cuff thumb holes, stitched elbow patches and a zippered chest pocket.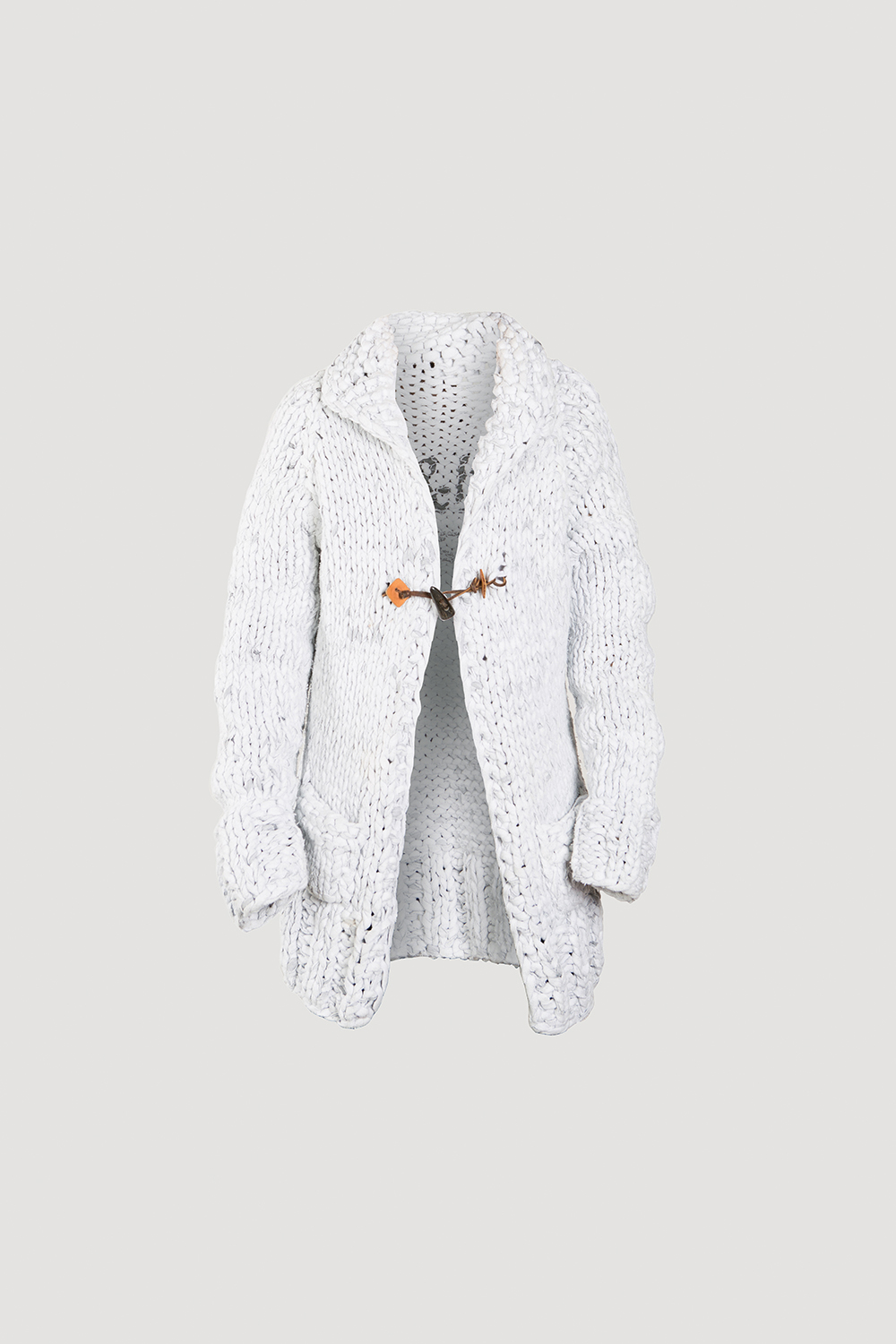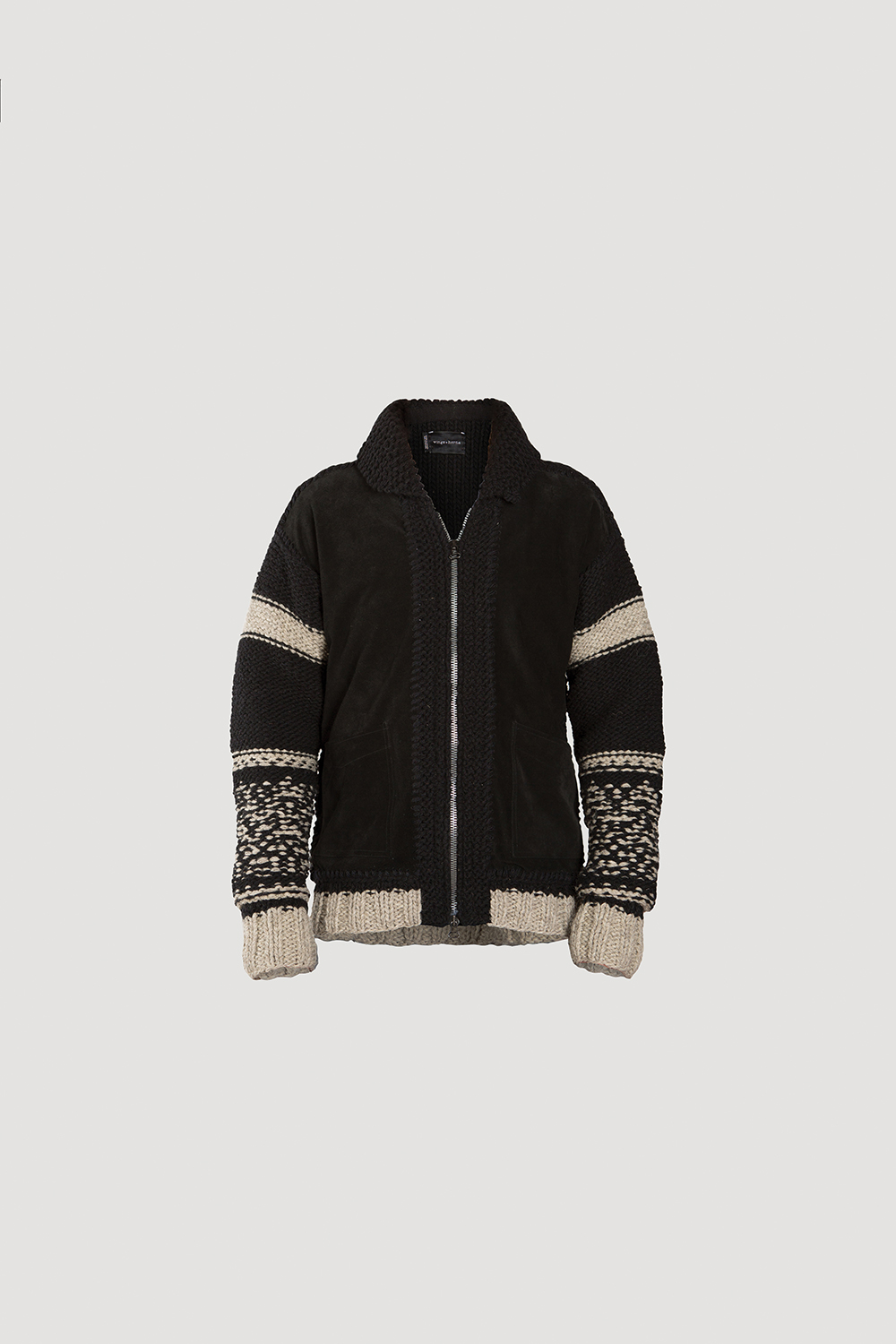 The Sherpa Handknit Sweater is one of the most unique pieces in the wings+horns archive. Knit from narrow strips of fleece, it is finished with a leather closure and real horn toggle. Inspired by the combination of a traditional style and a unique material, we devoted countless hours to developing a hand knit sweater with a full suede front, including pockets and elbow patches, and the 100% virgin wool Signals Cowichan is the result.